About
---
I began my real estate career in 2003. My background in Banking and as an Entrepreneur has propelled me to my successful accomplishments as a broker since my beginning in real estate. Each year I am amongst the 10% best brokers of RE/MAX Quebec. In 2012 I was inducted in the RE/MAX Hall of Fame, a milestone very few have achieved. My professionalism, my honesty, accessibility and transparency are synonymous of my values. Nothing gives me more satisfaction than to accompany a client from beginning to end of a transaction and to experience the joy expressed by my clients at the notary. I consider the South Shore as my primary territory, particularly in Brossard and surrounding municipalities. I do have a heavy client base in the QuartierDIX30 sector where I have been one of the most successful broker in sales since 2009.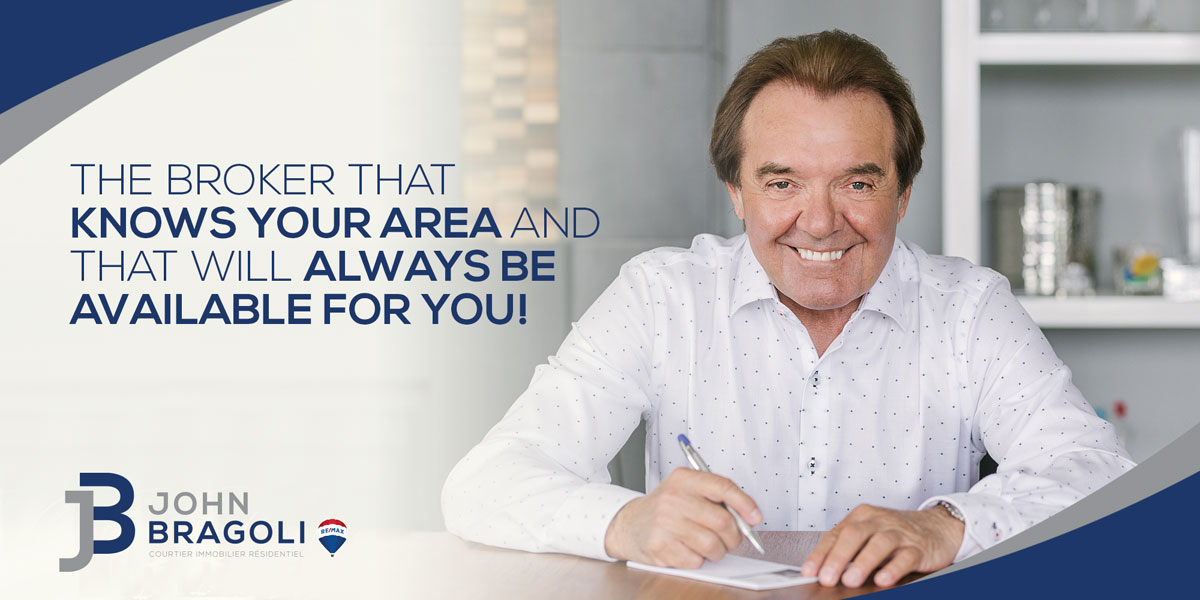 Properties
---

Loading
Testimonials
---
Doté d'un charisme qui nous inspire confiance et vérité, doué d'un professionnalisme à toutes épreuves, ton travail acharné à satisfaire tes clients, font de toi, John, un courtier de haut calibre! Tu mérites ces honneurs! Félicitations! Ce témoignage correspond certainement à plein, plein de tes clients qui sont en accord avec moi. Tu es unique!
Félicitations John et oui tu le mérite car je sais que tu travailles très fort et bien !!! Toujours très satisfait de tes services.
Congratulations John Bragoli. I have always remembered you as an extremely hard working and dedicated individual!
Bravo pour l'excellent travail accompli!
Félicitations John! Tu mérites ce qu'il y'a de mieux !!
Discover the RE/MAX programs
Contact us